Meet Our Staff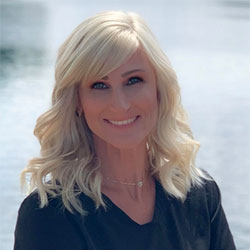 Raylyn is the Practice Manager, Clinical Coordinator and Medical Assistant for Valley Bone and Joint Specialists. She has been with Dr. La Cognata for almost 20 years and has learned so much from him. She takes pride in spending time with patients until they are completely comfortable and no question is left unanswered, patient care is of utmost importance. From the moment the patient sees the Physician to their follow up postoperative, she is available every step of the way.
Raylyn is a married Mother of 3 girls, who enjoys spending time with her family, traveling, Starbucks and tacos!
---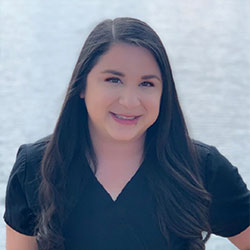 Becca has been with Valley Bone and Joint Specialists for 10 years. She is the Front Office Supervisor and is the first face you see when you check in. She is compassionate, hard working and confident in insurance related issues as well as other duties around the office. She handles the social media accounts for Valley Bone and Joint as well as being very knowledgeable regarding surrounding imaging and physical therapy facilities.
When she's not at the office, you'll find her behind the camera as a photographer for her own business. She's married with two kids, loves makeup, going to the movies and Chinese food!
---
Vicky is the newest member to our Valley and Bone Joint Specialists family however, has 40 years of medical experience. She is our Front Office Receptionist/Medical Records Clerk and is very eager to learn new things. She is kindhearted, helpful and enthusiastic to be apart of our team. Vicky is originally from Illinois. She loves people and animals. In her free time she enjoys biking, swimming and traveling.
---